Festive holiday displays of lights, music, and more!

Current Show Status:
Our Fourth of July show is up and running for the first time since 2019!
The 15-minute show loop runs from 8:00 to 10:00pm July 1 through July 10.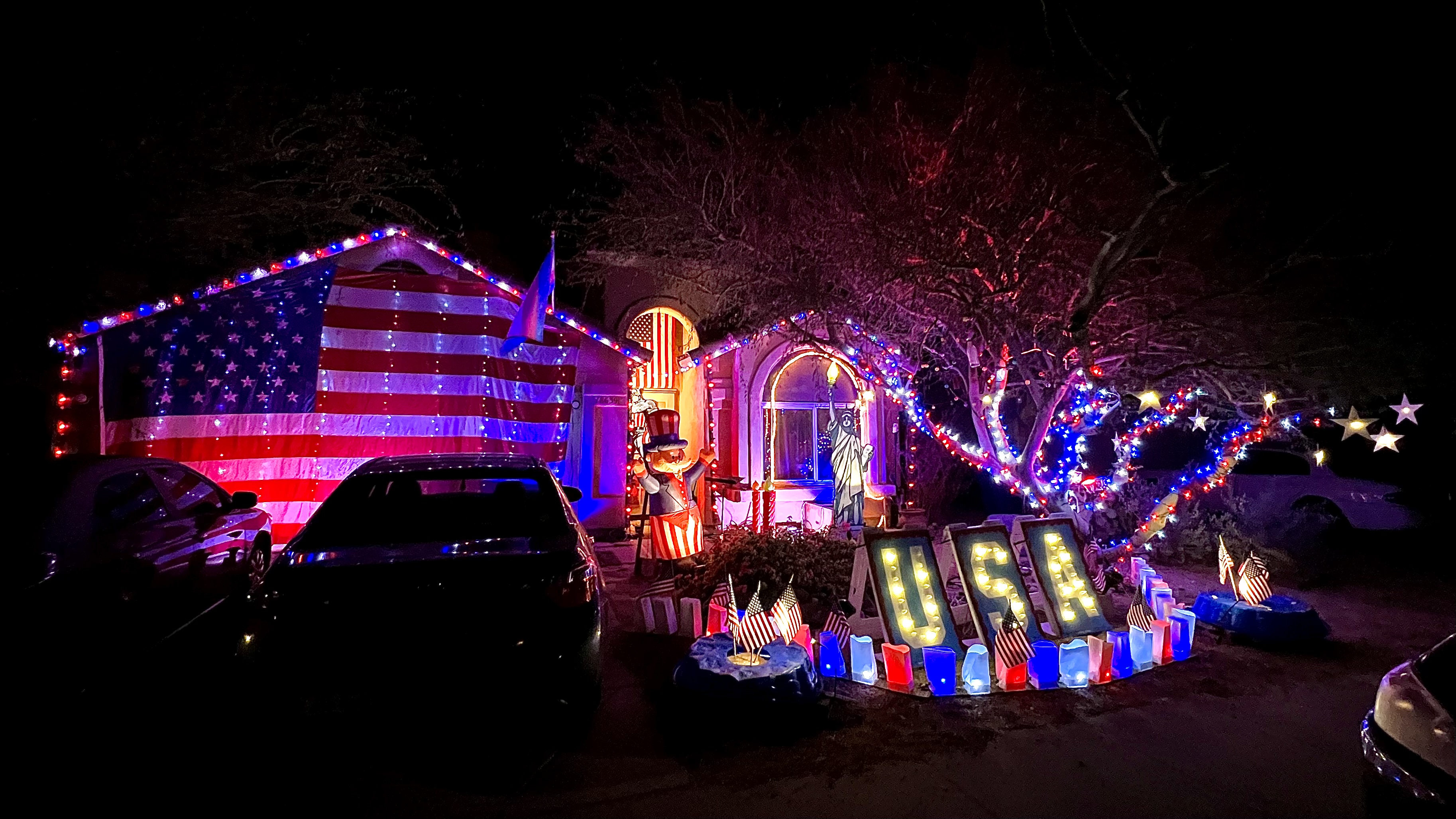 North Phoenix Lights:
"The biggest little light show in Phoenix!"


Location:
Visit us in north Phoenix, near Central and Union Hills at 18639 N 1st Ave.
From Union Hills, turn North on 2nd Avenue then East on Rockwood Drive.


---

For the best experience, including the latest show times, updates,
photos, and more, or to contact us, follow us on Facebook.

See videos of our past shows on YouTube.

As seen on 12 News, Fox 10, and ABC 15.


---

If you visit, please be considerate of our neighbors:
Do not block driveways, walk through yards, or litter. Thank you.
Please Note: This is just our house, not the whole neighborhood.

---

Our shows are free to enjoy, however on-site cash donations are welcome.
100% of your donation benefits Big Brothers Big Sisters of Central Arizona.


<!—- https://www.quora.com/What-time-should-you-turn-off-your-Christmas-lights/answer/Carl-Jimenez —->